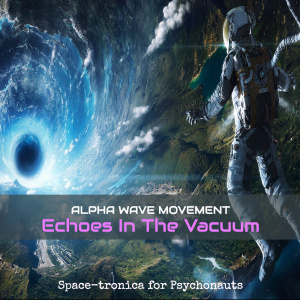 The latest release by Alpha Wave Movement is now available on cd and for digital download.
Intermixing the nostalgic warm lush classic synthesizer sound of yesteryear with modern cpu driven digitalism. Emphasizing ethereal swirling sequencers and cyclic percussion driven emanations.

Set your ears for a voyage into the heart of the audio threshold where silence and pulse become one......
Please visit
Harmonic Resonance Recordings
to sample the new album:
https://hrresonance.bandcamp.com/album/echoes-in-the-vacuum