BruecknerAmbient
One of the Coolest Member




Age: 47
Joined: 11 May 2011
Posts: 4581
Location: Mainz
| | |
| --- | --- |
| Posted: Thu Sep 28, 2017 7:49 pm BrĂĽckner BC re-releases for September | |
---
The time is now at hand for the next batch of re-releases; this time it's three albums from 2003 which I always was fond of, and that form a sort of "mini series" - classic EM enthusiasts please be warned*: this is (mostly)

NOT

TD-like stuff, but rather experimental electronica (or: ambient), so Mouse On Mars or Aphex Twin (or also: Brian Eno) fans are more likely to appreciate it.

* but soon there's something else for TD fans, too


Extended Liner Notes follow below, but here are the links first: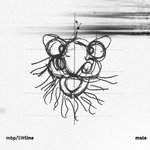 Mole:

https://michaelbrueckner.bandcamp.com/album/mole





Ôrnithéologique (that's the ambient one!)

https://michaelbrueckner.bandcamp.com/album/rnith-ologique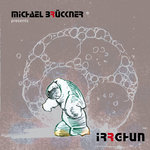 Irrghûn (that's the weirdest one
)

https://michaelbrueckner.bandcamp.com/album/irrgh-n



Liner Notes (in this case for all three of them):





The *mbp / sw line mini series* - general introduction:



I remember 2003 for being (arguably) the year of my creative peak as a sound artist (even if hardly anyone noticed at the time). I felt that my formative years lay finally behind me and at long last I had found my own voice. I was full of confidence, and I still consider six of the ten albums I recorded in that year as highlights among my own work (the remaining four being kind of OK, too).

At this time, it also would not come to my mind to produce any kind of "retro electronica". I loved and adored the masters from the 70s for sure, but I believed still that it was my duty to be a "contemporary artist" (both words being relevant to me, contemporary AND artist).

Contemporary meant that my major role models rather were acts like Mouse On Mars, Aphex Twin or Nils Petter Molvaer (for example) back then, and not so much Klaus Schulze, Tangerine Dream or J.M. Jarre.

Being an artist meant to me *not* to be "commercial" in any way, not to try to appeal to any taste, genre or market, but to strive for honest (and hopefully original) self expression - and also to be "avant garde", if I could - trying if I could find some uncharted terretory and make a meaningful statement there.

But it also meant that at times my stuff was very cerebral, and concept-heavy. On the other hand, it was also playful, bizarre, absurd and - funny (at least I thought so, even if not many others might have gotten my jokes, which most of the time were jokes on myself anyway…).

I came from an art school and design background (actually, in 2003 I just had finished my studies), believed I was rather an intellectual and thus felt drawn to Brian Eno (not only his music, but also his philosophical leanings), but also to Dadaism and Surrealism - et cetera - and dreamed to achieve something in the realm of multimedia art one way or another…

This was the main attitude also (and especially) behind those three albums which I call my "sw / line" mini series (sw is short for "schwarz-weiss", meaning "black & white):
Not being fond of using plastic, I had designed (nearly) hand-made CD "cases" from paper and cardboard, printed on a small lo-fi laser printer, to replace the usual standard cases; a failed experiment it turned out to be (they just weren't durable enough to survive long in a busy CD collection), still I pursued the idea for three albums which were all recorded in a row (a bit with exception of the third, where I started to use some colour again, and which also was compiled from older recordings mostly).

For the cover art of all these abums, I used different doodles that I had drawn during my years as a student, connecting the albums on the design level, so to say. Actually, there was a whole little book that I had built on those doodles only in one of my courses at university a few years earlier, which I used as source material (entitled "Scharf" - a digital version of this book is included in the download bonus items).

Even if the albums are not all in exactly the same style (…two rather agitated "contemporary electronic pop" attempts and one ambient album) I always thought of this three to form a "group" and be related - that's why I now re-release them "en bloc".

Maybe a word also about my old project name mbp (short for "michael brückner project", but also an anagram of bpm, "beats per minute") which I originally had used for the first two of these albums (again): my initial idea when I started doing music was rather to collaborate with other musicians, hence "project". But later I also used it at times for certain albums that were dance oriented (or which seemed otherwise "contemporary" to me) because it looked a bit cooler on the cover than just my full name. I admit that there wasn't much system behind when I would use it or not thant this, and eventually I dropped it completely. It didn't seem to matter much anyway back then, because my stuff still wasn't released anywhere, and I actually thought it never would…


Now for the individual albums:



52. MOLE



Ten years ago, I wrote about it in my "nearly complete catalogue":



2003: Slightly bizarre mix of experimental pop with cuts'n'clicks aesthetics, dance beats and the odd soundscape in between. Features my (spoken) voice on two tracks (not exactly hip hop...).



I have not much to add to this; except, maybe, that from time to time I felt an urge to express myself in lyrically too (once used to write poems and such), and in absence of any proper singer to do the job better than me, I used my own voice (which unfortunately isn't particularily cool) and "spiced it up" with different electronic devices to make it (hopefully) more interesting and expressive (not sure if it didn't end up just being annyoing - a matter of taste, I guess).

In case anyone is actually interested in the lyrics - here they are…



The Mole



Watch you like from a tall house tree
Wood reaches farther reaching after me
Senses get tied under, under my control
while the purple hazes shake and roll

Shark eyed eagle, dark veiled coat
Jump around to kiss the goat
The black haired goat negotiation
Watch it raise and feed our nation

Silent heir of milky waters,
Quiet sitting in his hole,
I won't speak - I won't squeak
Sitting here, I'm just a mole

I'm just a mole


* * *




Sex for Sale



(…these lyrics actually are about being annoyed and irritated by a flood of porn spam mails which, in early 2003, were a rather new phenomenon to me; soon it turned out the spam - porn or otherwise - wouldn't stop and we just learned to adjust the filters and shrug our shoulders…)

Lost in the labyrinths of my mind
I was turning round and round
looking for the promises of your kind
turned on by the touch of your sound

Feeding on the luxuries of your smell,
my tongue deep in our flesh
Cakes and candies well did you sell
easy comfort sold for cash

Never ever, ever will I fall
for the promised milk and honey,
I will stand for evermore tall,
be proud and keep my money

Sex for sale on western stores,
cool and perfect sterile dirt
Your primitivity just bores me
Lick Your lips and lift your skirt...




53. ÔRNITHÉOLOGIQUE



Ten years ago, I wrote about it in my "nearly complete catalogue":

2003: Another purely ambient / drone album in the vein of "Somnamboul". It's all about atmospheric storytelling...dedicated, by the way, to a little bird we found on the street. We tried to feed and raise him, but sadly the poor creature died two weeks later...

This "Somnamboul" in question is another ambient album that I had recorded a year or so earlier; and concerning the music, I don't have anything to add, except that the main inspiration here were some Brian Eno albums in the first place (like "The Shutov Assembly").

But I'd like to tell a few more details about the bird: he (or she, but I always thought it was male) and four others fell out of their nest in a tree next to our house on a windy Sunday, and while his siblings were dead, he was injured on one leg, but otherwise seemed quite alive.
We (my wife, daughter and me) decided to try to rescue the poor creature and bring it to a "bird station" a few kilometers. It was me who carried him there, but they told me that they could put him in one of their nests, but that he was too little (and injured) and most probably wouldn't survive the competition there. I asked them if there was any chance to feed him at home, and they said it might work or not. When I asked them what food to offer him (he was calling for food all the time actually), they suggested to use cat food.

And so we did, we built a little nest for him and feeded him cat foot, using tweezers. And a toy syringe to give him water. At first, he accepted the food and we had hopes he would recover.

However then came a day when neither of us was at home to take care of him for some hours, and it would be the same for several days to follow, so I carried it with me to my daytime job - actually in my hand, and in my pocket to protect him (which may, or may not, have been a good idea). Anyway, one or two more days, and the bird started to refuse food and quickly grew visibly weaker, and finally died - in my hand…

The three of us buried it that evening (our daughter's idea in the first place, who was five years old back then) in the fields behind the village where we lived, in front of a cross (it's a catholic area, and there are traditionally crosses in the villages and fields here and there), and for some years stopped there for a moment and remembered him (or her) every time we took a walk…

The whole event is also memorable to me for another reason: just like some people suffer from arachnophobia (fear of spiders), I always had a phobia of bird's claws, already as a boy. I like birds, but for some reason their claws and thin legs terrified me; over the years I got used to look at them, but to be touched by them still seemed very (VERY!) creepy.
And now, with that little fellow, I had to move him somehow in order to try to rescue him, and it took an immense effort to suppress my initial horror - of his little claws! - to do so. But then a change occured, I started to feel affection for this helpless creature and - irrational as it may be - regarded him as a family member almost. So to carry him in my hand - as described above - was a much bigger thing to me than one might imagine…

This album (to come back to the music finally) was mostly recorded exactly during this episode - and I guess reflects my mood during these days - so I decided to dedicate it to our little friend; in fact the title is a mix of French for "ornithology" and "theology".




54. IRRGHUN



Ten years ago, I wrote about it in my "nearly complete catalogue":

2003: Quite insane mix of sometimes digitally derranged dance/synth pop tracks with an extended spacy trance finale (or something like that...).

Which is a very apt description still, and here I really have nothing to add but the "warning" that some tracks are not broken or technically corrupted, but indeed actually are INTENDED to sound exactly like they do (…I guess I thought of it to be the digital equivalent for guitar smashing behavior or something of this sort
).

Still - and that also should be mentioned - the album contains also NICE music, and especially the long closing (and actually initially title-less "hidden") track "Mystery" is very nice, I think (even somewhat Berlin School-ish
).




.

_________________
M I C H A E L

B R Ü C K N E R


http://michaelbrueckner.bandcamp.com