bewoest
One of the Coolest Member





Joined: 09 Apr 2007
Posts: 639

| | |
| --- | --- |
| Posted: Thu Apr 19, 2018 11:31 am TaboTago - Kymatica | |
---
The Berlin Code - The Story of TaboTago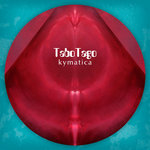 http://www.iapetus-media.com/tabotago-kymatica/

TaboTago are the latest incarnation in a thrilling lineage in the history of music. Their inspirational roots can be traced back almost exactly half a century ago, to the aftermath of the German "generation 68".

According to TaboTago, the golden era of Krautrock starts right after this early phase of exploration. Their performances are a tribute to Edgar Froese and his brainchild Tangerine Dream, jointly responsible for one of the most influential and seminal branches of the genre: The Berlin School, with its floating sequencers, out-of-this-world ambiances and visionary sound worlds. To them, the years between the monolithic release "Zeit" in 1972 and the controversial fusion experiment "Cyclone" towards the end of the decade still provide plenty of inspiration.




Bernhard Wöstheinrich – Synthesizer, Keyboards, Sequencer
Andreas von Garnier – Synthesizer, Keyboards
Leander Reininghaus – Guitar, Electronics



Towards New Horizons


Before finally joining forces, the trio has already been in touch for many years. After Wöstheinrich's move to Berlin, it is therefore merely a question of time, before they start making music together. Gradually, TaboTago peals itself off various exploratory formations with changing line-ups: Tangram Project is one of them, SYNTHASIS another. And then, there are the Kreuzberger Polyphonie Sessions, an event series and a meeting point for a rotating cast of renowned musicians. It will take until Froese's passing, however, before these collaborations materialise into a band. The precise reason for founding TaboTago is simple: Although Froese has provided for the continuation of Tangerine Dream with a new line-up under the auspices of the talented Thorsten Quaeschning, there is still plenty of unexplored territory to be found in the past. TaboTago's point of departure is Froese's very own vow, voiced in the early years of his career, to never play the same piece twice, to re-invent himself with each gig and to even cull official albums from live performances.

The first sessions and private concerts are held in a basement on Tabor Straße, which will give the band its name. At this point, the repertoire mainly consists of cover versions of some of their favourite Tangerine Dream epics from their epoche-making sequencer phase: "Rubycon", Froese's solo masterpiece "Maroubra Bay", "Thru Metamorphic Rocks", "Ricochet" and "Monolight". They are investigating the secrets of the pioneers, which allowed Tangerine Dream to build epic and complex worlds. After months of rehearsals and performances it won't be long before the band are applying their secret knowledge about Tangerine Dream's approach to their own pieces.

Despite these references to the past, the individual voices of the musicians remain clearly audible. By incorporating these diverse influences into a Berlin School production, Kymatica organically beams Tangerine Dream's spirit into the 21st century.