BruecknerAmbient
One of the Coolest Member




Age: 51
Joined: 11 May 2011
Posts: 5517
Location: Mainz
| | |
| --- | --- |
| Posted: Sat Apr 27, 2019 6:27 pm Some Brückner music on The Psychedelic Muse | |
---
There is this (as far as I know) rather popular ambient (and psytrance etc.) channel on YouTube called "

The Psychedelic Muse

", and I'm quite happe that they decided to feature some more music in which I'm involved in recently, which is:

An animated clip of "

10.000 Mermaids

", the opening title of "Monsoon Offerings", the new album by Volker Lankow and myself (plus Suzannah Moon - on the album, that is, but not on this particular track...).

https://youtu.be/dZbHwXAgL6M

AND also my complete 2012 ambient album "

Eleventh Sun

" - I'm in fact especially happy that they introduced that one to their circle of listeners, because I was always fond of it, but it went under most people's radars ever since it was released…

https://youtu.be/iKdYBcKIYsU

There is also a longer (and potentially interesting to some) background story about "Eleventh Sun" - which I just wrote down again because a listener over at FB asked about it, so as the text is just at hand…


* * *


In late 2010 Vlad Sikach (aka SiJ), an Ukrainian dark ambient artist and label owner of GV Sound invited me to contribute a track to a compilation project entitled "11.11.11." - which would be released on November 11th 2011, with each track having a running time of exactly 11:11 minutes.

Always in favour of slightly weird concepts, I was happy to join in. During my work on this project, I actually recorded not one, but several new ambient tracks, most of them in two or three versions, and offered Vlad an album's worth of music to choose from. He opted for one of the mixes of "Agens" and so it was included in one of the two "volumes" of 11.11.11. - The Light Side. Still available here (almost for free):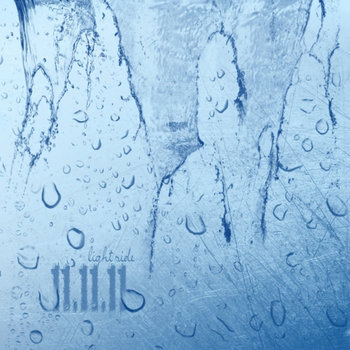 https://gv-sound.bandcamp.com/album/111111-light-side


Some months later, I had my first full-size label release on SynGate, with my 100th album, called "100 Million Miles Under The Stars" - it was a bit of a minor success, and label owner Kilian Schloemp offered me the opportunity to release one or two albums per year on Syngate, if I liked (and which I have done ever since, so far…). However, in mid 2012, Kilian decided to open up the concept of Syngate a bit (which previously had been ridigly restricted to Berlin School style music) and started a sub-label called "Luna", dedicated to ambient and experimental music. After I designed the new logo for that label, Kilian asked if I wanted to be the first musician to release an album there - and I agreed…

Eventually, I looked for suitable material in my archives, and soon came to the conclusion that the remaining material from the 11.11.11. sessions were the strongest ambient recordings I had done so far.
It turned out though that for a full album, I needed to add some more music, and so I recorded two new tracks (which in fact are the two "Caspiquan" pieces "Liz in Mink" - if You meditate long enough on that subtitle You'll probably find it's meaning - and "Liz at the Sea"). I also remixed some of the older material once more, especially creating an extended version of "Agens" with a new middle part...




https://michaelbrueckner-syngate.bandcamp.com/album/eleventh-sun


However, it's story wasn't yet over completely…

Still later, in November 2012, a tragedy happened: one of my heros, German ambient musician and producer Peter Kuhlmann aka Pete Namlook, unexpectedly and much to early died from a heart attack!

Like many, I was shocked and very sad about this…
Some months further up the road, it was announced that the American ambient label Carpe Sonum was looking for contributions to a V/A tribute compilation dedicated to Peter.
I was aware of that project, but initially had no interest in submitting something - I didn't want to promote my own music upon the passing of a musician who I adored! Also, I doubted that my music would deemed good enough for such a project. In fact I had submitted some music to Peter for his FAX label back in 2007 or 2008, but it was deemed - in friendly, but clear words - not strong enough (which was OK for me...).

However, a good friend of mine - founder of the "Deutsche Klaus Schulze Forum", Olaf Lux - was convinced that submitting some music there was a chance I shouldn't miss, and kept urging me on a daily basis to send in something - which I finally succumbed to, against my initial impulse.

But I have to admit that with hindsight, I'm happy that I did so - for my submission (in fact yet another version of "Agens") was accepted and found it's way onto CD 7 of the huge and marvellous box set "Die Welt ist Klang - A Tribute To Pete Namlook" which finally was released by Carpe Sonum back in November 2013:




https://namlooktribute.bandcamp.com/album/die-welt-ist-klang-a-tribute-to-pete-namlook


Another a few years later, "Eleventh Sun" finally received a favourable review by notable ambient reviewer Richard Gürtler, which he published on Discogs on the album's page there (and a few other spots in the net).

https://www.discogs.com/Michael-Brückner-Eleventh-Sun/release/4294735

.

_________________
M I C H A E L

B R Ü C K N E R


http://michaelbrueckner.bandcamp.com