EM-News - RIP Jon Hassell
---
BruecknerAmbient - Sun Jun 27, 2021 1:01 pm
Post subject: RIP Jon Hassell
---
Another great musician and huge influence on many left the planet - RIP Jon Hassell...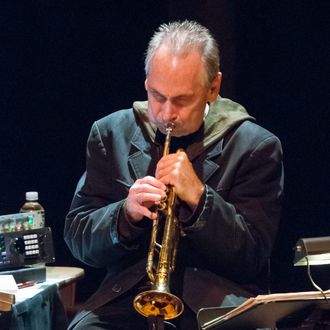 Experimental composer and trumpeter Jon Hassell, inventor of the "Fourth World" music genre, has died at the age of 84, his family confirmed in a statement. "After a little more than a year of fighting through health complications, Jon died peacefully in the early morning hours of natural causes. He cherished life and leaving this world was a struggle as there was much more he wished to share in music, philosophy, and writing,"
https://www.vulture.com/2021/06/composer-jon-hassell-dead-at-84.html
.
---
Alvaro - Sun Jun 27, 2021 3:10 pm
Post subject: Re: RIP Jon Hassell
---
Sad news


Another pioneer is leaving us. RIP
---
dronescape - Mon Jun 28, 2021 12:15 am
Post subject:
---
Just the other day I was paying a visit to his website as I was researching some of the equipment he was using back in the day, and I was tempted to send him an email just to say hello.



I strive for the mysterious, the obvious doesn't bother me

-- this quote of his has been with me ever since reading the interview Andreas Hub conducted with Jon for Germany's

Fachblatt

magazine, back in the 1980s.

Thank you, and

bon voyage

.

Stephen
---
Jon - Thu Jul 01, 2021 6:48 pm
Post subject:
---
RIP Mr. Hassell.
---

Powered by CBACK Orion based on phpBB © 2001